In Los Angeles, when you start looking into bathroom remodeling, call RAA Construction Group. If you are starting to collect design ideas for bathroom remodeling in Los Angeles. We have access to all the styles and designs available today. The bathroom remodeling industry has changed that fast.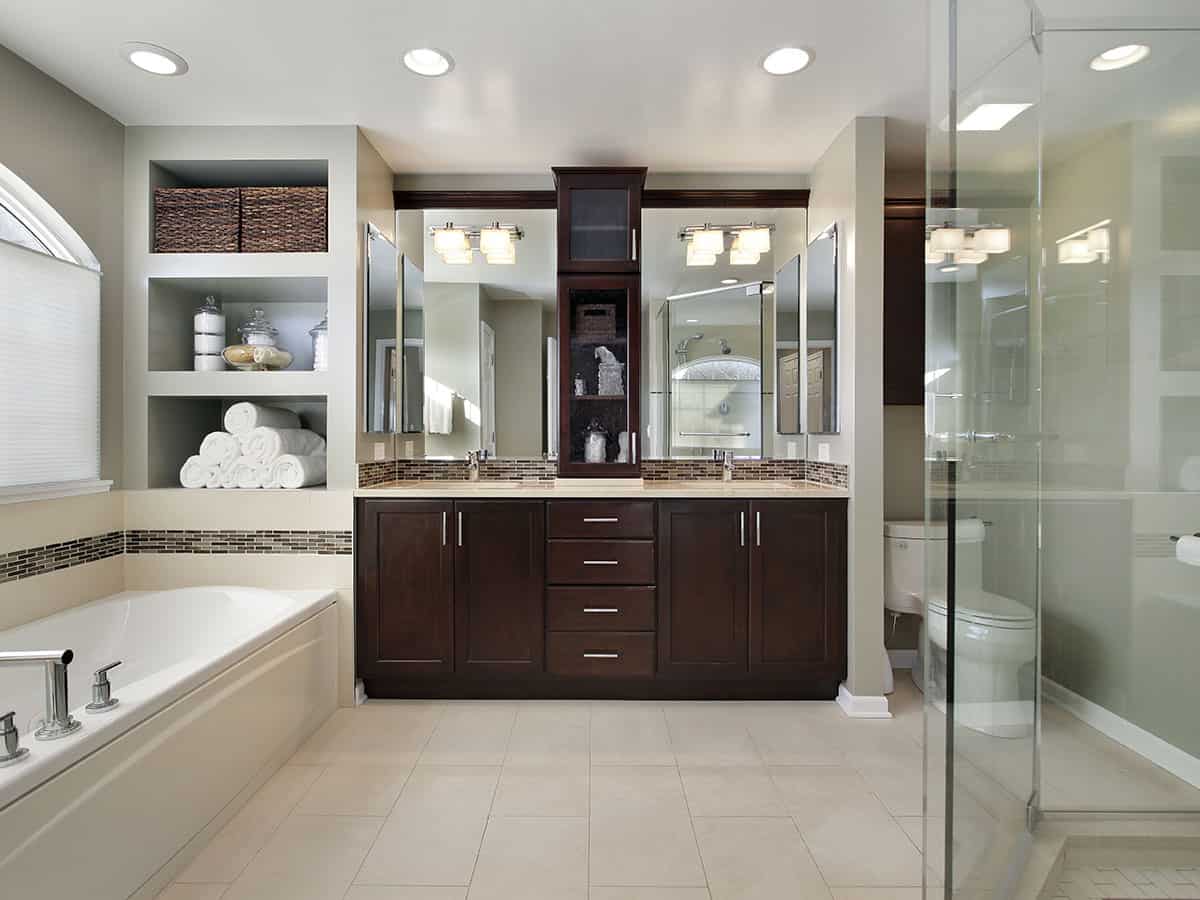 For bathroom remodeling in Los Angeles, RAA Construction Group will deliver the bathroom you have been dreaming about. We'll talk you through all the details. We provide a 3D image of the results. No matter how you want your bath designed, RAA Construction Group will custom craft great results.
RAA Construction Group wants to make your bathroom remodeling experience easy and fun. We'll take you through your bathroom remodeling in Los Angeles effortlessly. We have over 10 years experience in Los Angeles bathroom remodeling. RAA Construction Group has a great reputation for customer satisfaction.
If you are at the point where you are ready for a Los Angeles style bathroom remodeling discussion, call us. Our designers are delighted to sit down and create it with you. We want your bathroom remodeling to be outstanding.
If you have considered remodeling your bathroom, you probably have a lot of good bathroom remodeling ideas. RAA Construction Group remodeling designers will pull those ideas together. We'll give you a final design that will be the envy of the neighborhood.
Every luxury bath fixture such as the shower, spa-tubs, and vanity will be located attentively according to the design. Part of our job is making sure that everything works the best for your lifestyle and the grandeur of your new bathroom space.
At the design stage we get the layout perfect. Then we plan your new fixture locations into it together. Your bathroom remodeling is going to look ideal because it is perfect for you. It is designed around you.
RAA Construction Group makes the most out of all the available space in your bathroom design. We plan your Los Angeles bathroom remodeling completely. That means we won't make the storage space an afterthought. Let's do this right together!
Let's select the perfect vanity, sink, and hardware to make your design spectacular. With our capability, we can customize anything and everything according to your decor ideas.
Designing perfect bathroom remodeling makes use of focal points. Focal points are features that grab your attention. When you walk into the newly remodeled bathroom your attention is spellbound by that beauty and luxury.
RAA Construction Group blends the design of your Los Angeles bathroom remodeling with the decor of your home. Your new bathroom will look like it belongs to it. We satisfy your desire for luxury in bath decor and balance the new room with your existing home. We take a lot of pride that everything from your luxury bath to the vanity completes the design you wanted for your bathroom remodeling in Los Angeles.
More people are remodeling their bathrooms than any other room. For remodeling this is one of the top 2 rooms to spend more money on. Call us today, let's talk about luxury.
So, what you want in a new bathroom will be designed entirely around you, your lifestyle, and the luxury you dream about? Do you want to unwind in a chic ambiance? Bathroom designs by RAA Construction Group can make it happen on your terms. We all need that certain space that relaxes us. This is particularly true for people with demanding lifestyles. Creating a place to relax and throw away the days stress is something you can have if you want it.
Let's add cutting edge technology into your bathroom remodeling. Think about the possibilities today. Everything from sound systems to blue-tooth are very fashionable and extremely available. There's no limit to what you can do with today's technology.
Bathroom remodeling projects in Los Angeles can focus on environmentally friendly  construction designs. Green designs use recycled materials and energy saving products for the remodeling. RAA Construction Group is an industry leader for sustainable construction designs in Los Angeles.
Look at water saving fixtures as an example of this. They are a wonderful green alternative. For bathroom remodeling we believe Los Angeles leads the way in environmentally sound construction. You can do this by hiring a contractor like RAA Construction Group that uses environmentally friendly products and energy-saving products and methods.
For your bathroom remodeling in Los Angeles, call RAA Construction Group. Ask to speak with one  of our designers. After talking to us, you won't want to talk to anyone else.